On our roasters, The use of innovative technologies and advanced systems are all geared towards one objective: to let users freely express their interpretation about coffee while making sure that the same results can be recreated time after time.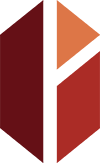 【Rubasse】
Our company is named after the mineral rubasse, a crystal that's clear, red, and pure, giving warm and clean impressions just like the flavors created by our cutting-edge coffee roasters.
The logo design bears the clean lines of a cut gem, while also resembling the shape of a coffee bean. The three colors correspond with the color of the beans during different stages of roasting under our unique center-placed near infrared heat source.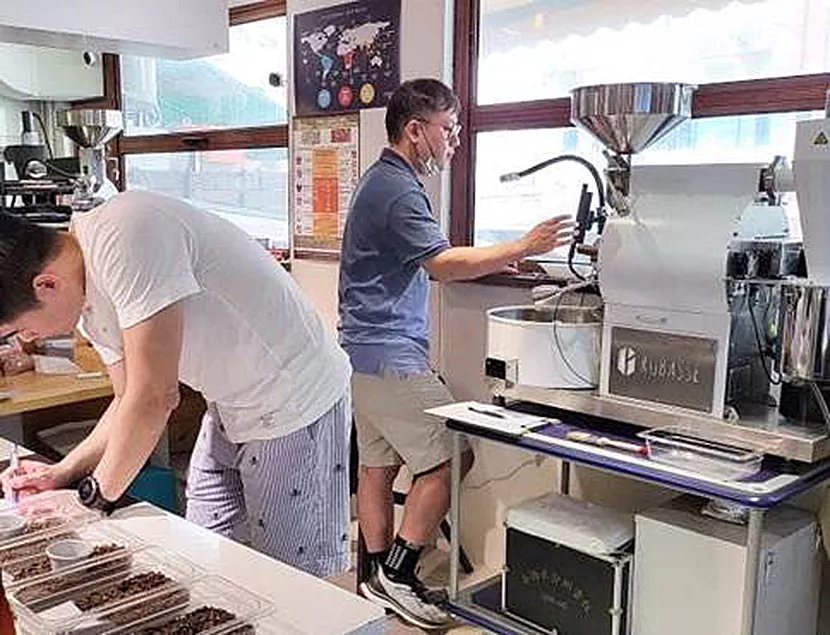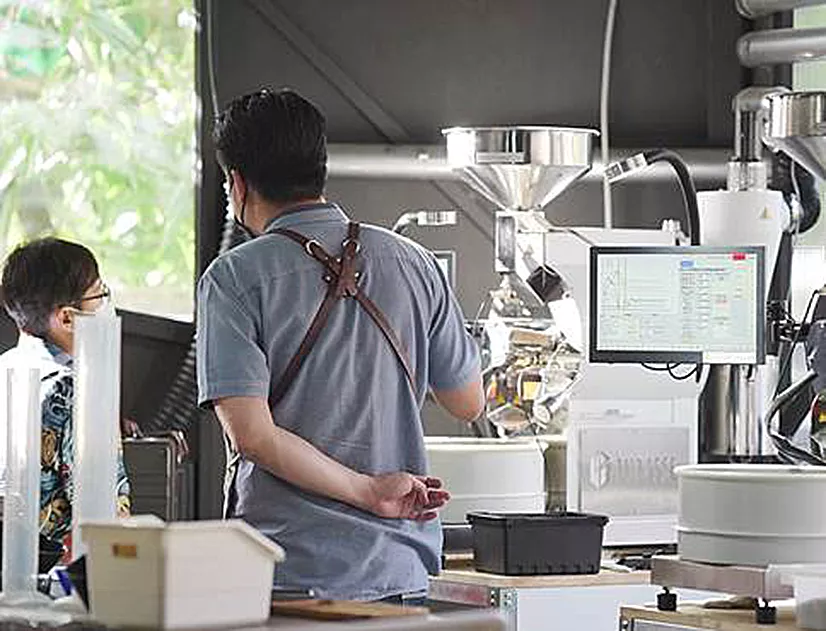 Made in Taiwan & roasting all around the globe
Passion Expertness & Willingness to share
We believe that coffee is an endless journey.
For us at Rubasse, our team and our partners are always constantly looking for ways and new knowledge to further our understanding about coffee in general. Also, by sharing the information and personal experiences, we hope that together we can make the future of coffee brighter, better, and more approachable.
2013

Started the R&D process of our 1st prototype

2016

1st sales of our Rubasse Micro roaster

2018

Sold over 100 roasters

2020

Started building our overseas market

2022

Sold over 500+ roasters in 10+ countries all over the world


Founder

William Cheng, the founder of Rubasse, is a specialty coffee lover. During his Ph.D. degree in Physics at National Taiwan University, he was very familiar with Rapid Thermal Annealing which is widely used in the semiconductor manufacturing process and was fascinated by the precise and rapid heating that near-infrared brings. Thus, he started researching how to combine near-infrared and coffee roasting together in 2013. He spent almost 3 years investigating physical methods which can highly improve energy efficiency and programming automatic systems and PID algorithms by himself. That is how Rubasse was born. Epoch-Making intelligent roasters rewrote how we roast coffee in the past. Rubasse NIR Digital Roasters provide coffee roastery a better solution for fresh, low cost, and consistent coffee roasting. In 2019, Rubasse becomes the largest market share in Taiwan's automatic shop roasters.

---

Ph.D in Physics, National Taiwan University 15+ years in Coffee industry