Quote from Daily Coffee News
Howard Bryman | March 24, 2021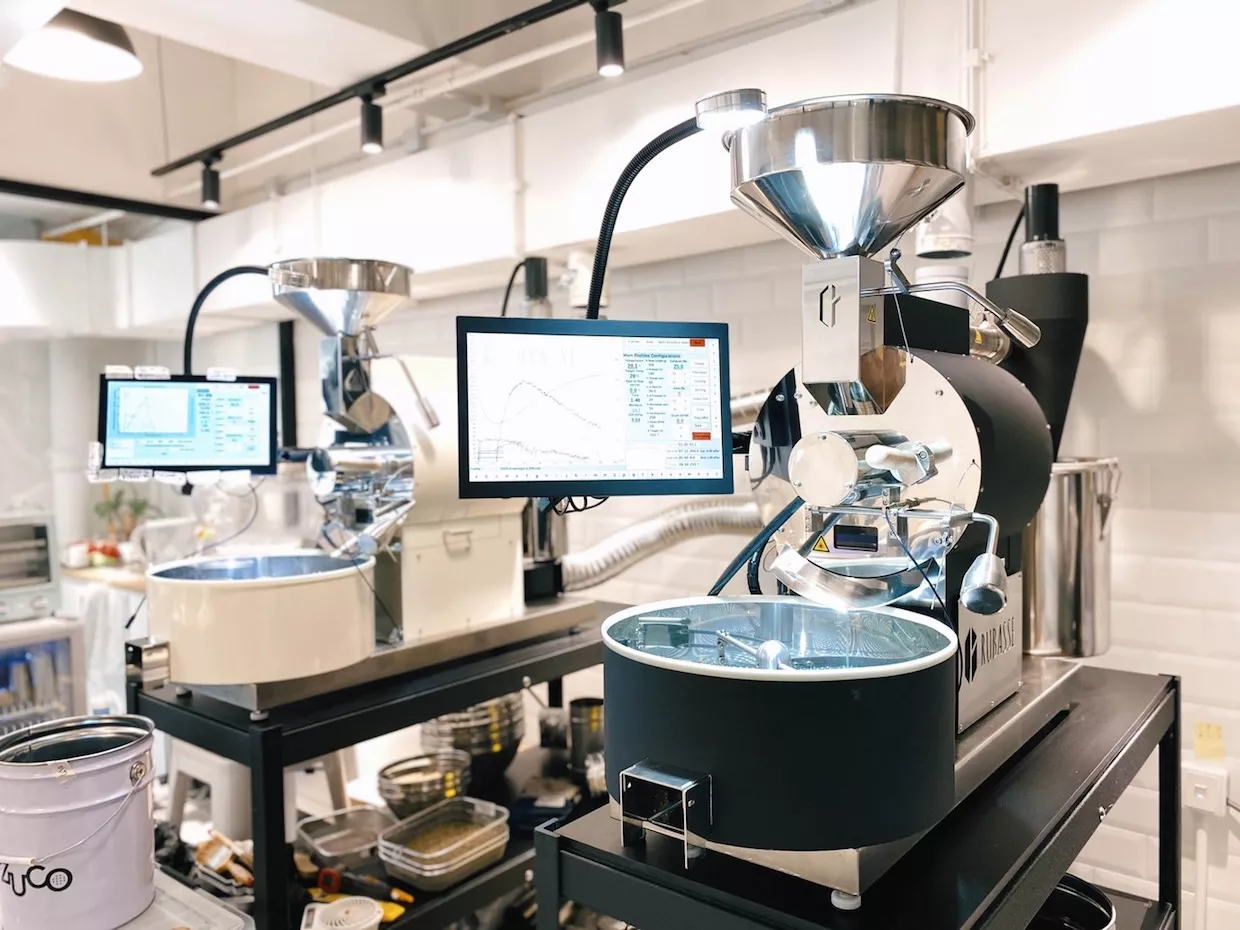 A pair of Rubasse Roasters installed. All images courtesy of Rubasse Roasters.
A new small-batch roasting machine company Rubasse Roasters has begun shipping outside its home market of Taiwan.
The machines offer optional automation throughout the roasting process, while incorporating near-infrared radiation (NIR) as the heat source. The 1-kilo and 3-kilo-capacity machines start at US$7,110 or $11,395, respectively.
Rubasse claims the NIR-centered design allows for faster temperature adjustments; the simultaneous application of heat through radiation, convection and conduction; and minimal heat loss in the roasting chamber.
Danny Chen, head of international sales for Rubasse Roasters, told Daily Coffee News that the positioning of a halogen heat source through the center of the drum leads to rapid yet even heating. Thermal insulation is provided by double-layered stainless steel walls, and a reflective interior traps the heat generated by NIR.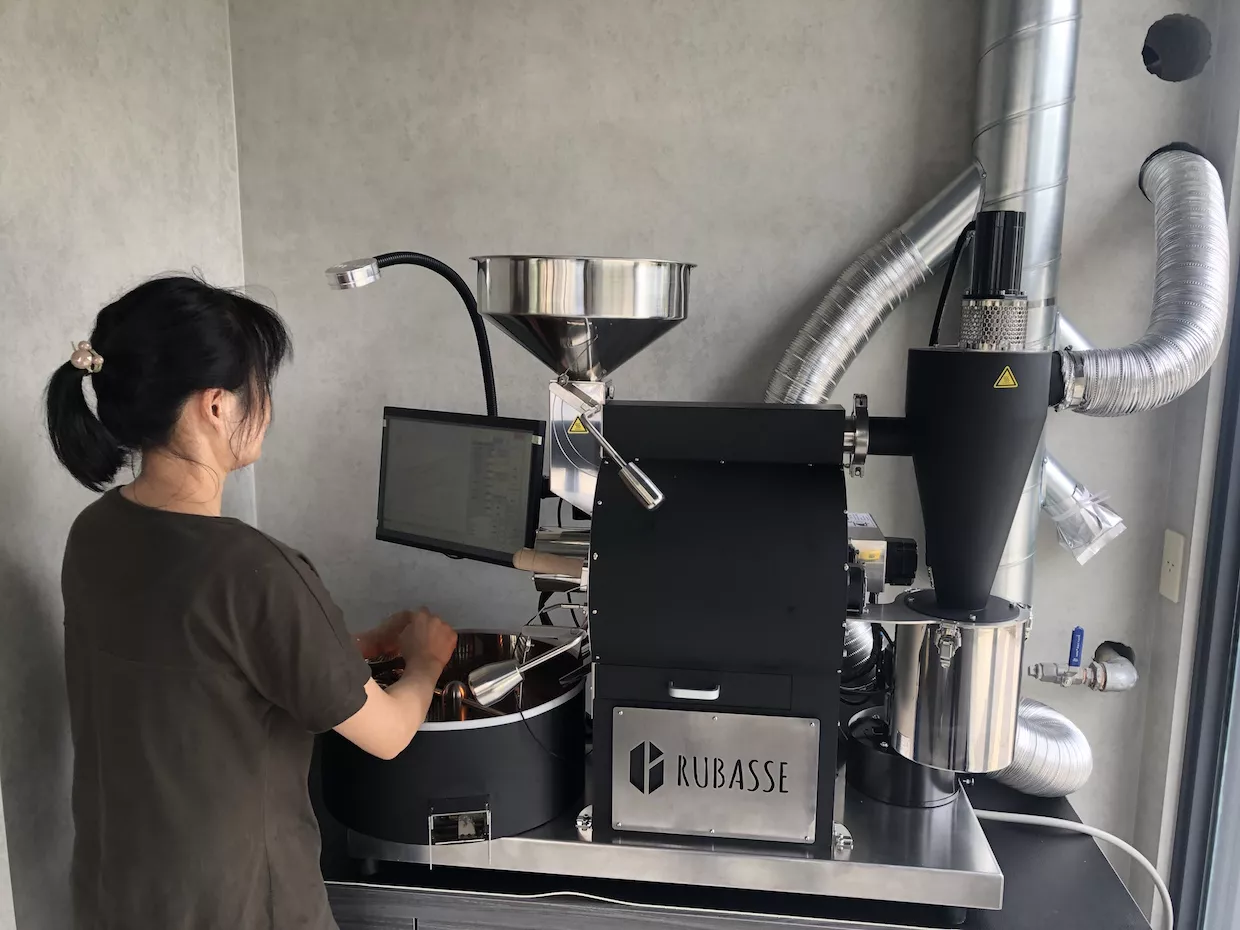 "All the heat retained inside is absorbed by either the drum or the coffee beans and/or repeatedly reflects off the drum surface," said Chen. "This principle is what has been called 'thermal-wave resonant cavity.' This is the way most of the heat energy is saved and effectively applied within."
The thorough containment of heat also benefits the operator and others working in proximity to the machine, according to the company.
Said Chen, "The ambient temperature won't rise with our roaster when in operation, and operators can even touch the body of the drum externally without being burned."
The lifespan of the NIR halogen cylinder is roughly 5,000-6,000 hours, according to Chen, and the heat source costs about $125 to replace. All replacement parts can be purchased from Rubasse and ship from Taiwan.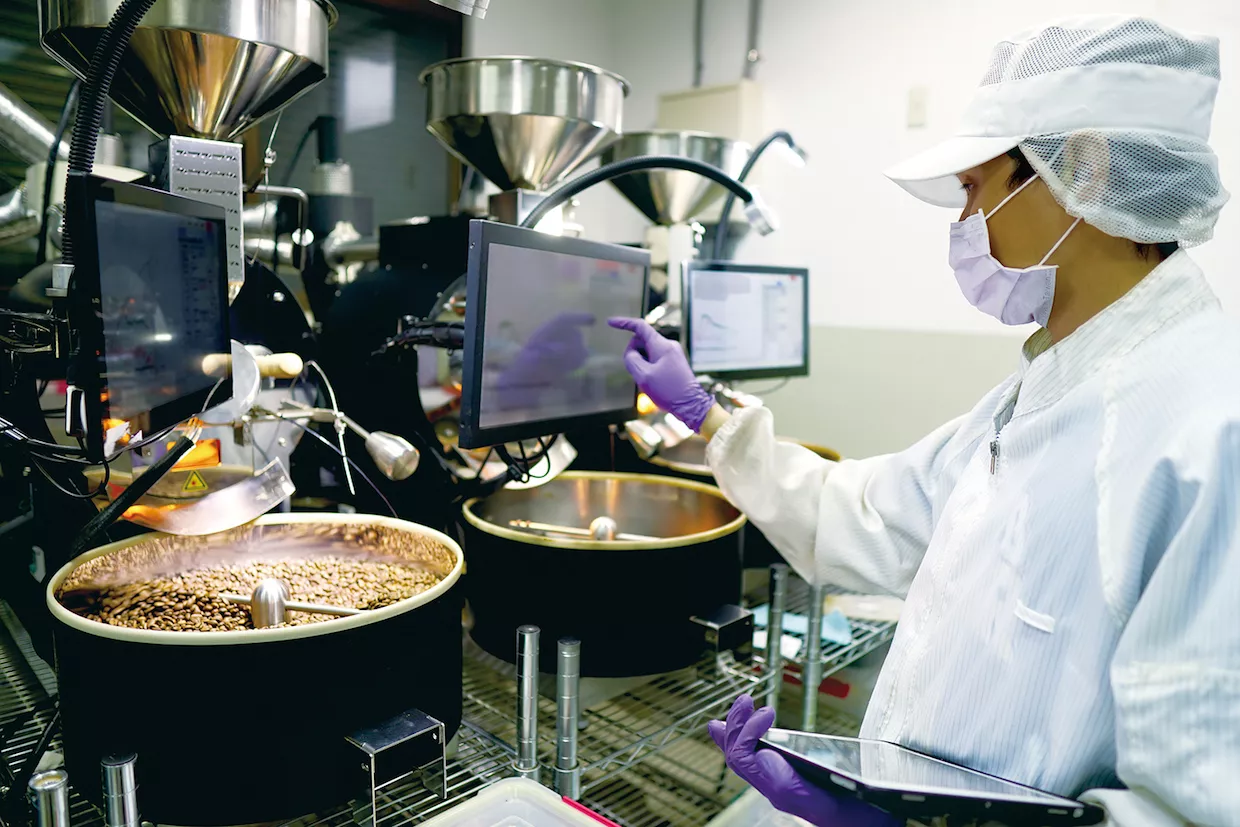 The Rubasse machines offer automation for various actions, including preheating, the charge, profile execution, discharge, cooling, and the unloading of beans from the cooling tray into a container to make way for the next batch.
Proprietary software displays data from the machine's array of sensors in real time and includes some unique features such as moisture detection, which measures water vapor exiting the drum and displays it in correlation with the rate of rise.
"We have a specialized R&D team constantly working and developing new functionality and improvements of our roasters, including our own operating system and many other add-ons," said Chen. "We do have a software handy for our users if they wish to convert Rubasse profiles to Artisan display for their computer use."
William Cheng, the founder of Rubasse, became curious about how NIR technology might be applied to roasting coffee while working towards an advanced degree in physics at National Taiwan University. His research into NIR coffee roasting began in 2013, culminating three years later with the launch of Rubasse on the domestic market in 2016.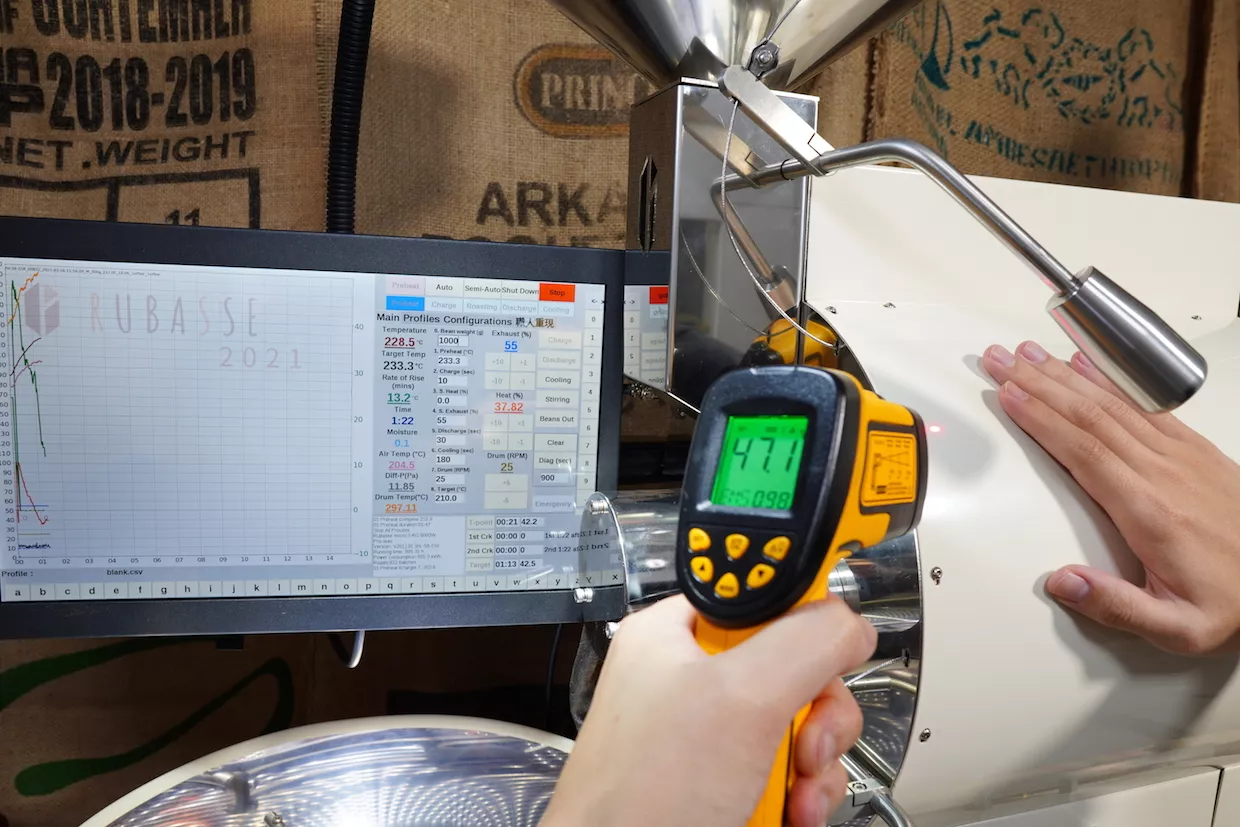 Rubasse has sold more 200 roasters in Taiwan and exported machines to more than 10 other countries, according to the company.
Rather than building larger-capacity machines, Rubasse will focus on making its existing machines more compact and cafe-friendly, while also developing automated hardware and software solutions for running multiple machines in tandem, Chen said.